Kick Up Your Football Feast with this Spicy Menu
September 29 2020 – Josh Bowman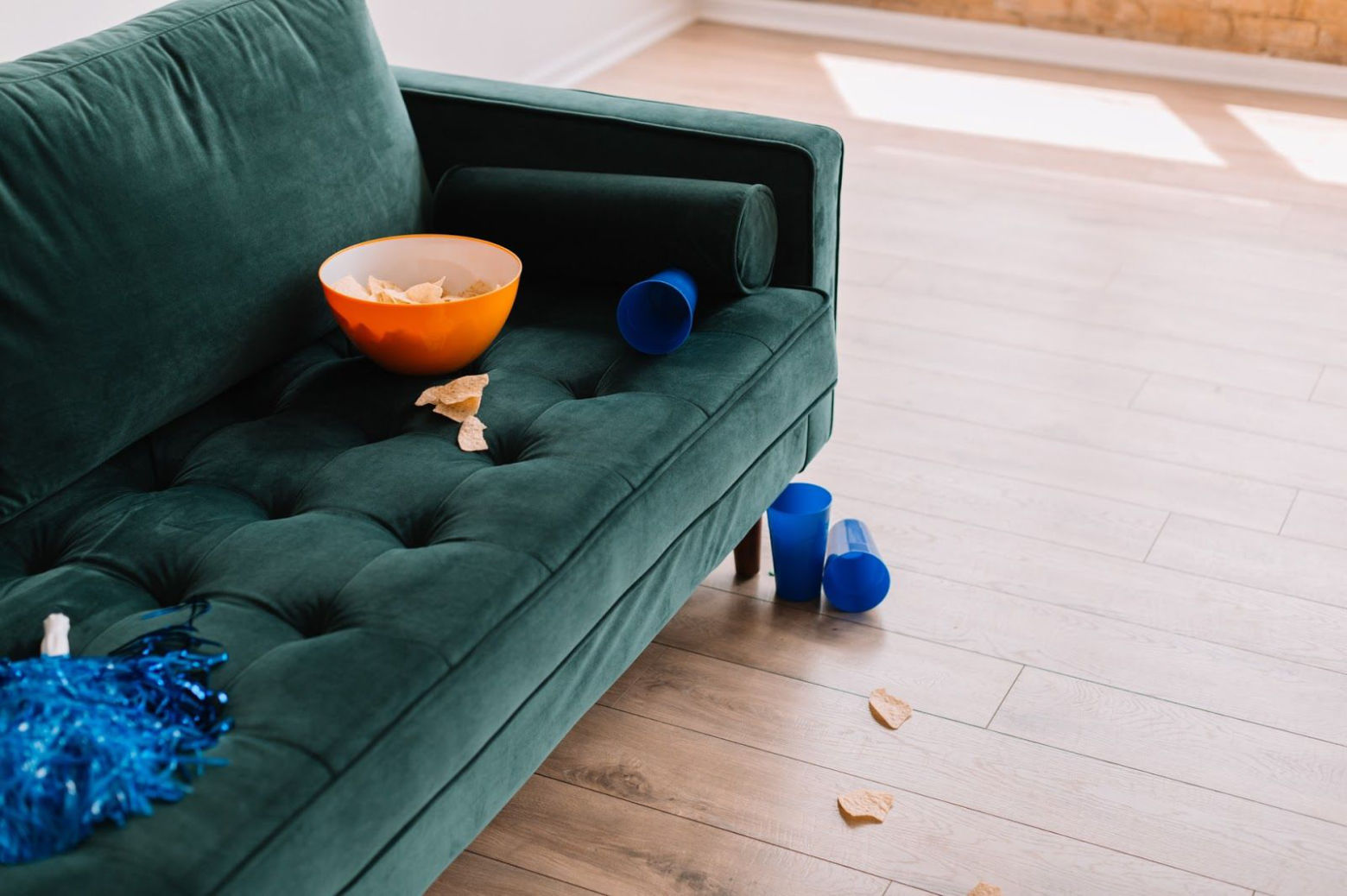 Whether you're watching collegiate or professional football this Fall, you'll need delicious snacks, drinks, and meals to enjoy with the games. So why not bump the flavor and spice with a little (or a lot) of Swamp Dragon liquor hot sauce! Here's the deal...we could just sit here all day and spout out buffalo chicken recipes, but you already know to add hot sauce to those, so we want to think outside of the box. Because our hot sauces are made with spirits instead of vinegar, you'll be able to add a kick and tons of flavor without "souring" your food. Here's a sample menu perfect for cheering on your team from the couch:
Mushroom Bacon Bites 
24 medium fresh mushrooms

12 bacon strips, halved

1 cup barbecue sauce

Swamp Dragon Bourbon Dragon hot sauce
Wrap mushroom with bacon and secure with toothpick. Thread onto skewers, then brush with barbecue sauce . Grill, uncovered, over indirect medium heat for 10-15 minutes or until the bacon is crisp and the mushrooms are tender. Turn and baste occasionally with more barbecue sauce. When plating, add a dash of Bourbon Dragon to each one. Enjoy! This recipe was adapted from Taste of Home. 
Bean Dip
1 can (16 ounces) refried beans

1 cup picante sauce

1 cup shredded Monterey Jack cheese

1 cup shredded cheddar cheese

3/4 cup sour cream

3 ounces cream cheese, softened

1/2 tablespoon chili powder

1/4 teaspoon ground cumin

Tortilla or corn chips 
Combine the first 8 ingredients in a large bowl then transfer to a slow cooker. Cover and cook on high for 2 hours or until heated through, stirring once or twice. Add several dashes of Vodka Dragon hot sauce. Serve with tortilla chips or corn chips. 
Recipe adapted from Taste of Home.
Ouzo Dragon Chicken Wings
Chicken wings

Ouzo Dragon hot sauce

Scallions for garnish
Heat up the grill. Throw the wings on AS IS. Just naked wings. Cook them till they're almost done. Put them into your mixing bowl and toss them in a lot of Ouzo Dragon until they're thoroughly soaked. Put them back on the grill until they're done, and sauce is caramelizing. Take them off the grill, and hit'em again with a bit more Ouzo Dragon. Serve piping hot. 
Tacos al Pastor
Pork:
 1 chipotle chile, canned in adobo sauce

 1 tablespoon olive oil

 1 (1-pound) pork tenderloin, trimmed

 1 tablespoon chopped fresh oregano

 2 teaspoons ancho chile powder

 1/2 teaspoon ground cumin

 1/2 teaspoon kosher salt

 1/4 teaspoon freshly ground black pepper
Salsa:
 4 slices fresh pineapple

 1/4 cup fresh cilantro 

 3 tablespoons thinly sliced red onion

 3 tablespoons fresh lime juice

 1/4 teaspoon kosher salt

 1/2 jalapeño, thinly sliced

Vodka Dragon to taste
 Other ingredients:
 8 (6-inch) corn tortillas (or flour if preferred)

 8 lime wedges

Tequila Dragon 
Mince chipotle chile. Combine chipotle and oil in a small bowl, then rub evenly over pork. Combine oregano and next 4 ingredients (through black pepper). Sprinkle this mixture over pork, and let stand for 30 minutes. Grill pork on each side (at least 6 minutes) or until a thermometer registers 145°. Remove pork from grill and let stand 5 minutes. Coarsely chop pork.
For salsa- grill pineapple for 5 minutes on each side. Coarsely chop and place in a medium bowl. Add cilantro and next 4 ingredients (through vodka dragon); toss to combine.
Warm the tortillas. Divide pork evenly among tortillas. Top each taco with about 3 tablespoons of salsa. Serve with lime wedges and Tequila Dragon. 
Recipe adapted from My Recipes.
Mini Pecan Pies with a Kick
1 pie crust store-bought or homemade

1/3 cup light corn syrup

1/4 cup brown sugar

1 and 1/2 tablespoons unsalted butter melted

1 egg lightly beaten

1/2 teaspoon vanilla extract

1/2 cup chopped pecans

Rum Dragon hot sauce
Preheat oven to 350°F. On a lightly floured surface, roll the pie dough out and cut out 12 circles from the dough using a 3-inch cookie cutter (or glass). Place dough pieces into 12-count muffin pan, making sure each piece comes up the sides just a little bit. Put muffin pan in the refrigerator while making the filling.
In a mixing bowl, mix together the corn syrup, brown sugar, melted butter, egg, and vanilla extract until fully combined. Then mix in the chopped pecans. Remove the muffin pan from the refrigerator. Evenly distribute the filling (about 1 full tablespoon) between all 12 muffin cavities, making sure pecan pie filling does not come up over the edges of the dough.
Bake at 350°F for about 25 minutes or until filling is set. Remove from oven and cool in the pan for about 10 minutes. Transfer to a wire rack to cool completely. When it's serving time, break out the Rum Dragon hot sauce and ice cream!
Recipe adapted from Live Well Bake Often.
Spicy Ginger Beer Margaritas (pitcher)
2 cups tequila

1 5oz. bottle of Tequila Dragon hot sauce 

1 cup fresh lime juice (from about 6 limes)

4 cups non-alcoholic ginger beer

1 lime, cut into wedges for serving
Simply combine the ingredients in a pitcher and stir. Serve in glasses rimmed with salt. Finish with a squeeze of fresh lime and more Tequila Dragon if you desire. Makes approximately 8 drinks. Enjoy responsibly.
Recipe adapted from According to Elle.  
Enjoy your kicked up "tailgating at home" meal! Our hot sauces compliment almost any foods and flavors because we don't use vinegar like other hot sauces. Check out some of our other recipes
here
, including a Swamp Dragon punch!